15 Ovulation Midstream Tests

15 Ovulation Midstream Tests
Also available in quantities of 5, 10, 20 and 25

We only sell CE (and FDA) Approved Tests, and the sensitivity will always be marked on each packet you buy, so please make sure that you get what you are paying for. Some sellers claim that their tests are Ultra Sensitive, when often they are no better than the tests you can buy in your local high street or chemist.
We can guarantee that you will be delighted with your purchase, which will be sent to you quickly and discretely.
Our tests are carefully sourced, and packed with care so that you can test in the comfort of your own home. We are committed to your satisfaction.

One Step Ovulation Tests are professional medical grade tests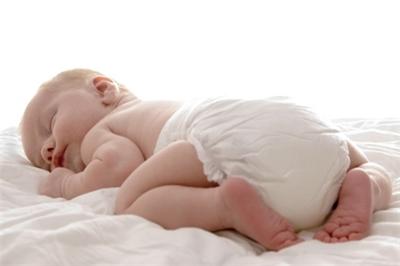 When is the best time to conceive a child ?
Ovulation is the release of an egg from the ovary. The egg then passes into the fallopian tube where it is ready to be fertilised. In order for pregnancy to occur, the egg must be fertilised by sperm within 24 hours after its release. Immediately prior to ovulation, the body produces a large amount of Luteinizing Hormone (LH) that triggers the release of a ripened egg from the ovary. This "LH surge" usually takes place in the middle of the menstrual cycle.
The ovulation test detects a LH surge that ultimately predicts ovulation within the next 24-48 period. Knowing when you are ovulating is very important because there is usually a 24-48 hour window of opportunity to fertilise the ovum. In Laboratory trials these tests have proved highly accurate at more than 99.9% in detecting a LH surge in urine samples. These Ovulation Tests are perfect if you have erratic cycles, or are looking to achieve pregnancy quickly. Pinpoint the right time accurately with these easy to use tests.
When should I test for Ovulation ?
| | |
| --- | --- |
| Your Cycle Length | Day to Begin Testing |
| 21 days | Day 5 |
| 22 days | Day 6 |
| 23 days | Day 7 |
| 24 days | Day 8 |
| 25 days | Day 9 |
| 26 days | Day 10 |
| 27 days | Day 11 |
| 28 days | Day 12 |
| 29 days | Day 13 |
| 30 days | Day 14 |
| 31 days | Day 15 |
| 32 days | Day 16 |
| 33 days | Day 17 |
| 34 days | Day 18 |
| 35 days | Day 19 |
| 36 days | Day 20 |
| 37 days | Day 21 |
| 38 days | Day 22 |
| 39 days | Day 23 |

Determine the length of your menstrual cycle over the last few months.

Use the chart to work out the day you should begin testing. The day you begin testing is listed opposite the number of days in your normal cycle.

2) Ovulation Midstream Test Procedure

1. Select a well-lit room with a clean surface for performing and/or interpreting the ovulation midstream test.

NOTE: Use the ovulation midstream test once a day, at about the same time - between 10:00 A.M. and 8:00 P.M. Do not use first morning samples as LH is synthesized in your body early in the morning. It will not show up in urine until later in the day.

The best time to test is between 10am and 8pm. Be sure to test at the same time each day. Also, reduce your liquid intake around 2 hours before testing urine as a diluted liquid sample can prevent LH detection.

2. Remove the test stick from its foil pouch by tearing at the notch and take the cap off the test stick.
3. To perform the test, turn the test stick so that the absorbent tip is located down and away from you (do not allow urine to make contact with the test window). With the absorbent tip pointing in a downward direction and the test window facing away from your urine stream, hold the absorbent tip in your stream of urine. Hold it for at least six seconds so that adequate urine is absorbed.
4. Re-seal the test with the cap and place on a flat try surface, result windows facing up. You should see a rose-pink color moving across the viewing window as the test begins to work.
5. In 3 to 5 minutes, a rose-pink color band (control band) will appear in the window to show that the test is complete. Interpret the results as shown below. For best results, tests should be interpreted at 5 minutes. Do not read test results after the initial 5 minute interval.
Interpretation of Results

Within three to five minutes, two color bands will appear. Interpret tests results at 5 minutes. To determine your result, compare the color intensity, i.e. shade of color, lightness or darkness of color, of the test band (T) to the control band (C). In determining a positive or negative result, it is important to compare the color intensity for this will indicate whether or not the LH surge (indicating ovulation) is in progress.
POSITIVE: Positive for the LH Surge: If the test band (T) is of equal or greater intensity.
In short, once you receive a positive result, it is recommended to have intercourse that day, the following day, and the day after. Note that once ovulation takes place, and the egg separates from the follicle, the egg can only survive for about a day. This is why timing intercourse is central to increasing your odds of becoming pregnant during a particular cycle.
We also sell Ovulation Test Strips, Early Midstream Pregnancy Tests and Ultra Early pregnancy tests strips. No need to spend on overpriced shop tests anymore........
Own this product? Let us know what you think.